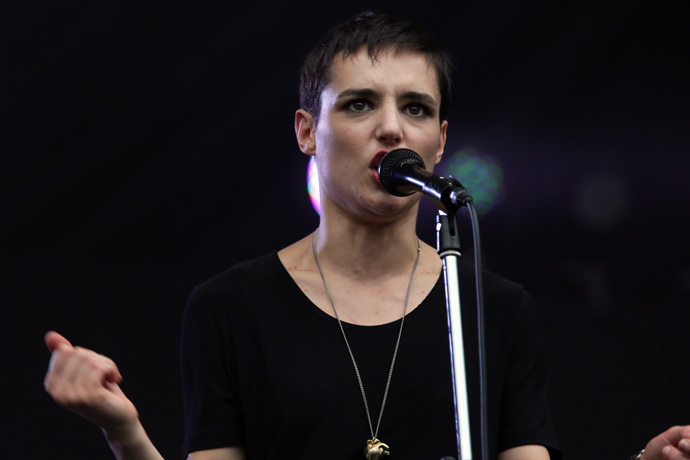 With another Fuji Rock Festival under our belts, it's time to present the top five things we're still talking about a week later:
5. The surprises: One of the best things about going to music festivals is stumbling across an artist or four you've never heard before completely by accident. Acid folk icon Maeno Kenta and the Soaplanders produced an electrifying, experimental set that literally short-circuited the synapses in my frontal lobe at the Field of Heaven on Saturday, while acid punk outfit Bo Ningen shot a thunderbolt through my brain with a punishing performance in the Red Marquee first thing Sunday morning.
4. Sunday: While on the subject of Sunday, there's always going to be one day at a three-day festival in which you're busier than the others. Usually it's Day One, when you still have energy to traipse from one location to the next in search of interesting bands based on recommendations from friends. But the line-up at Fuji Rock on Sunday this year beggared belief. Setting aside for a minute those who played on the Green and White stages — The Cure, Vampire Weekend, Yo La Tengo, The xx, Cat Power, Toro y Moi and Savages — there were myriad acts on the smaller stages that also warranted a listen: DIIV, Daughter, Lite, Bo Ningen, Brinsley Forde, Mulatu Astatke, Uhnelly's, Dustin Wong (with special guest Takako Minekawa), Jazzanova and Jamie xx, to name only but a few. And yet the one-day tickets for Sunday didn't sell out this year. Go figure…
3. The dope: After a complete dearth of hip-hop at Fuji Rock last year, the 2013 line-up had festival-goers spoiled for choice. Kendrick Lamar delivered an uplifting set on the White Stage on Saturday night that showed what potential this kid from California really has. Unlike some of his contemporaries, Lamar seems to understand the importance of connecting with his audience, and his intimate yet energetic set had those lucky few who had decided to forgo Bjork's headlining performance on the Green Stage at the same time eating out of the palm of his hand.
2. The drums: Fuji Rock 2013 featured two of the most spectacular exhibitions of drumming I have probably ever experienced: Death Grips drummer Zach Hill certainly didn't hold anything back during his soundcheck in the Red Marquee on Friday evening (unfortunately, I was covering another performance elsewhere during his Planet Groove set later that night and wasn't able to witness the jaw-dropping assault on his drum kit that has been at the forefront of festival conversations ever since), while Mark Ernestus presents Jeri-Jeri combined colorful theater onstage with a mind-blowing, powerful drumming display in the middle of yet another downpour at the Orange Court on Saturday that had my earplugs begging for mercy.
1. The encores: Green Stage headliners NIN and The Cure produced several moments of musical magic during their encores on Friday and Sunday (10:15 Saturday Night, anyone?), but for my money the single best encore at Fuji Rock came (albeit unofficially) in Tokyo on Monday evening. Abrasive post-punk outfit Savages managed to use the worst downpour of the weekend to their advantage with a breathtaking set on the White Stage on Sunday afternoon, but as good as this was — and, aside from a few minor technical hiccups at the start, it's hard to imagine that it could have been much better — I couldn't help thinking the quartet would've been better served performing in a more intimate setting. As fate would have it, Savages did indeed play another live show at Astro Hall in Tokyo on Monday night that successfully delivered on that promise. Featuring a special guest appearance by Bo Ningen's Yuki Tsujii at the end of their set, it was a spine-tingling brutal assault on the senses that left me physically and mentally exhausted. Fortunately, I've got 51 weeks to recover until next year… See ya all then!