Wedance's Impromptu Meet and Greet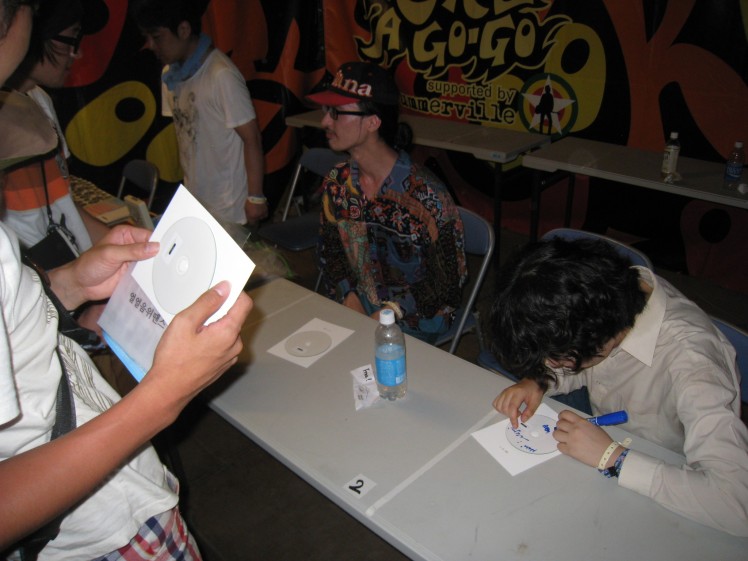 South Korea's Wedance were one of two international acts playing on Rookie A Go-Go this year. And judging by the 20 or so people who rushed to the merchandise area as soon as the band finished, the Seoul electro-rock duo definitely made some new fans during their performance.
A few folks who bought Wedance albums asked if it would be possible to get them signed by the band. Someone went backstage and brought the group out. And an impromptu autograph session/meet and greet was quickly set up. Fans lined up outside the merchandise tent and a very happy (and surprised) Wedance autographed CDs, posed for pictures, and chatted with everyone.
posted on 2014.7.27 18:27
SAME CATEGORY
posted on 2014.7.24 18:33

posted on 2014.8.5 21:18

posted on 2014.7.25 10:52
posted on 2014.7.27 10:31

posted on 2014.7.27 18:20

posted on 2014.7.27 16:05