MORE FUN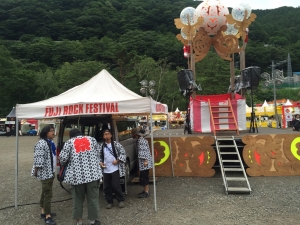 Every year, members of the local Naeba community are welcome to visit the festival on Thursday. They are feted to a traditional "Bon Celebration" which is done to welcome ghosts and spirits back the home. To entertain the ghosts a special dance or Bon Odori is held, its a celebratory time and not one of great sadness or fear.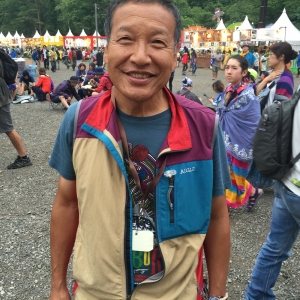 Naeba native, Fujio Moroto,had been performing the Taiko drums for this dance performance for the past 15 years. He is enthusiastic in his work and is one example of the local community becoming involved in Fuji Rock.
As an interesting aside,Japanese ghosts frequently appear without feet, differing from other traditions where ghosts crawl or stumble around.