New Health and Safety Measures at Fuji Rock Festival '21
Increased measures implemented to ensure everyone's well-being
This year's festival implemented tight (and some cool!) health and safety measures in order to ensure everyone's well-being.
In addition to operating the festival itself at 40% capacity, below are some of the new measures put in place for 2021.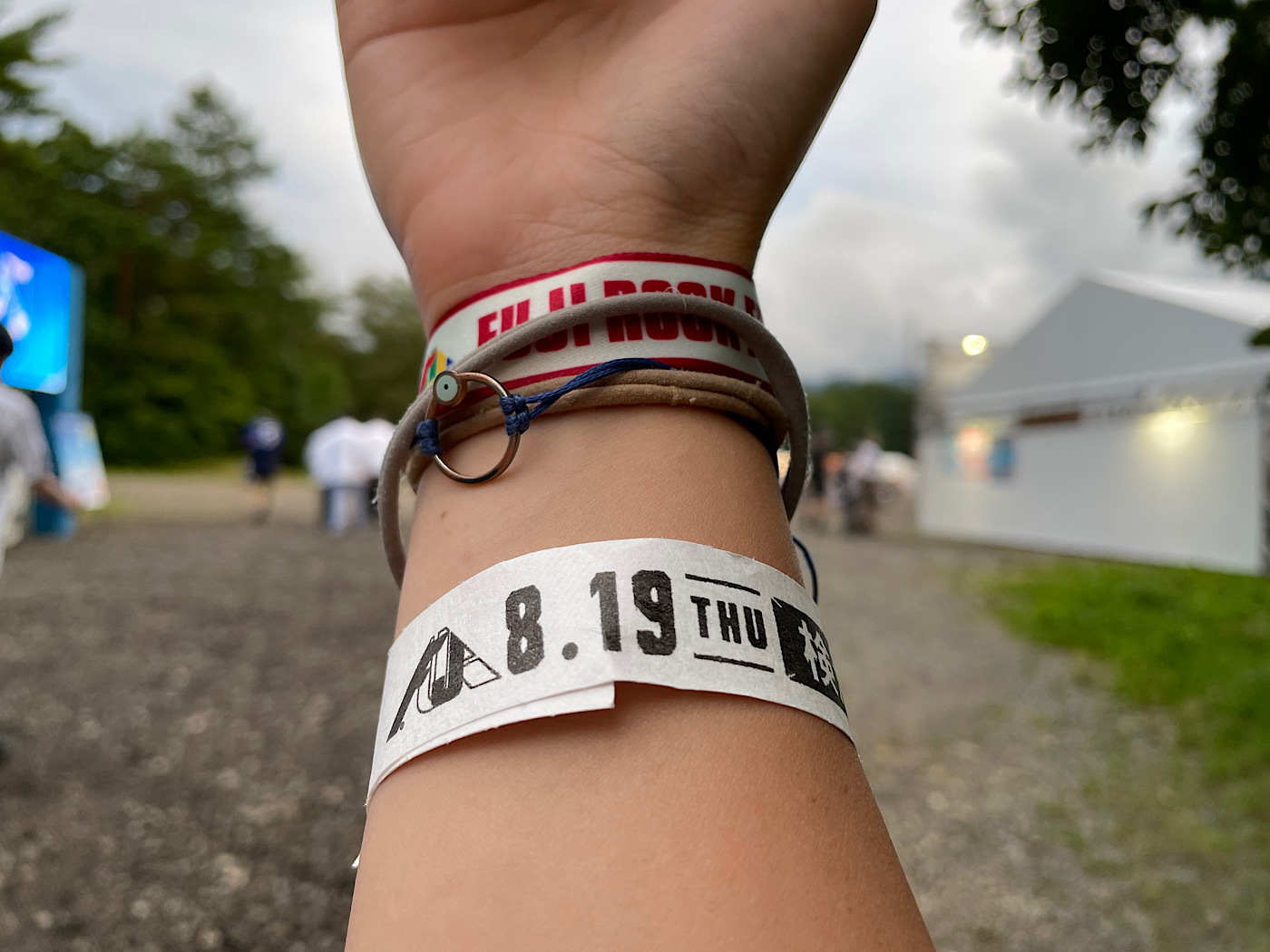 Daily temperature checks
Everyone in attendance goes through a daily temperature check station. The temperature readers themselves also act as automatic hand sanitizer dispensers. Once an attendee is cleared, a wristband is given to indicate healthy body temperature. In order to then enter the festival grounds, attendees must show their wristbands at the gate.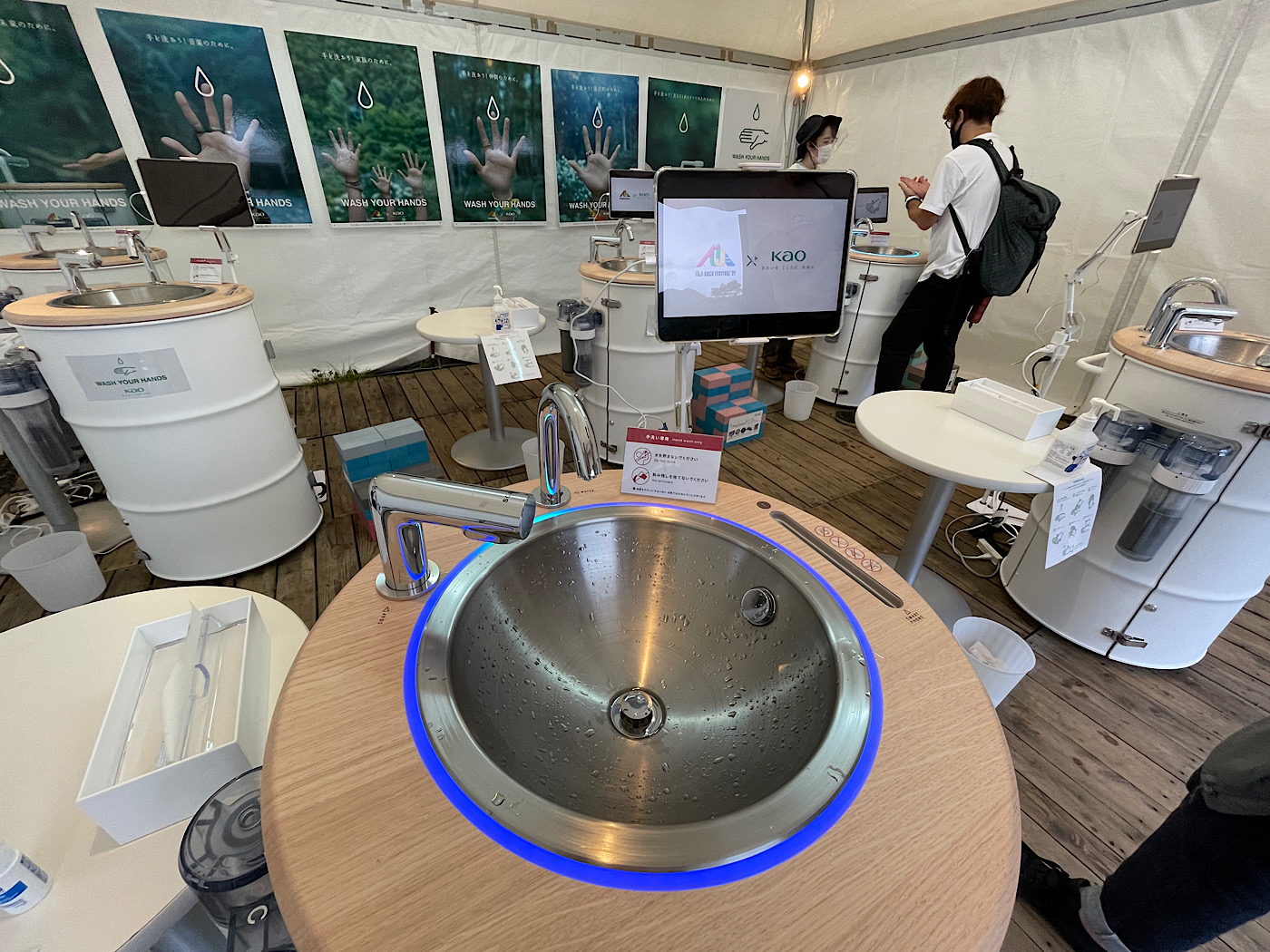 Hand washing stations
This featured tent, sponsored by Japanese soap company Kao, is very innovative. There are automatic hand washing stations inside the tent where the blue light around the sink indicates the suggested amount of time to lather soap onto one's hands – 30 seconds. The clean water that is used to wash the hands is also recycled and cleaned within the system and reused again. A truly healthy and sustainable system. A smartphone sanitizer is attached to each sink, which allows them to be sanitizer within 20 seconds – perfect time while washing hands.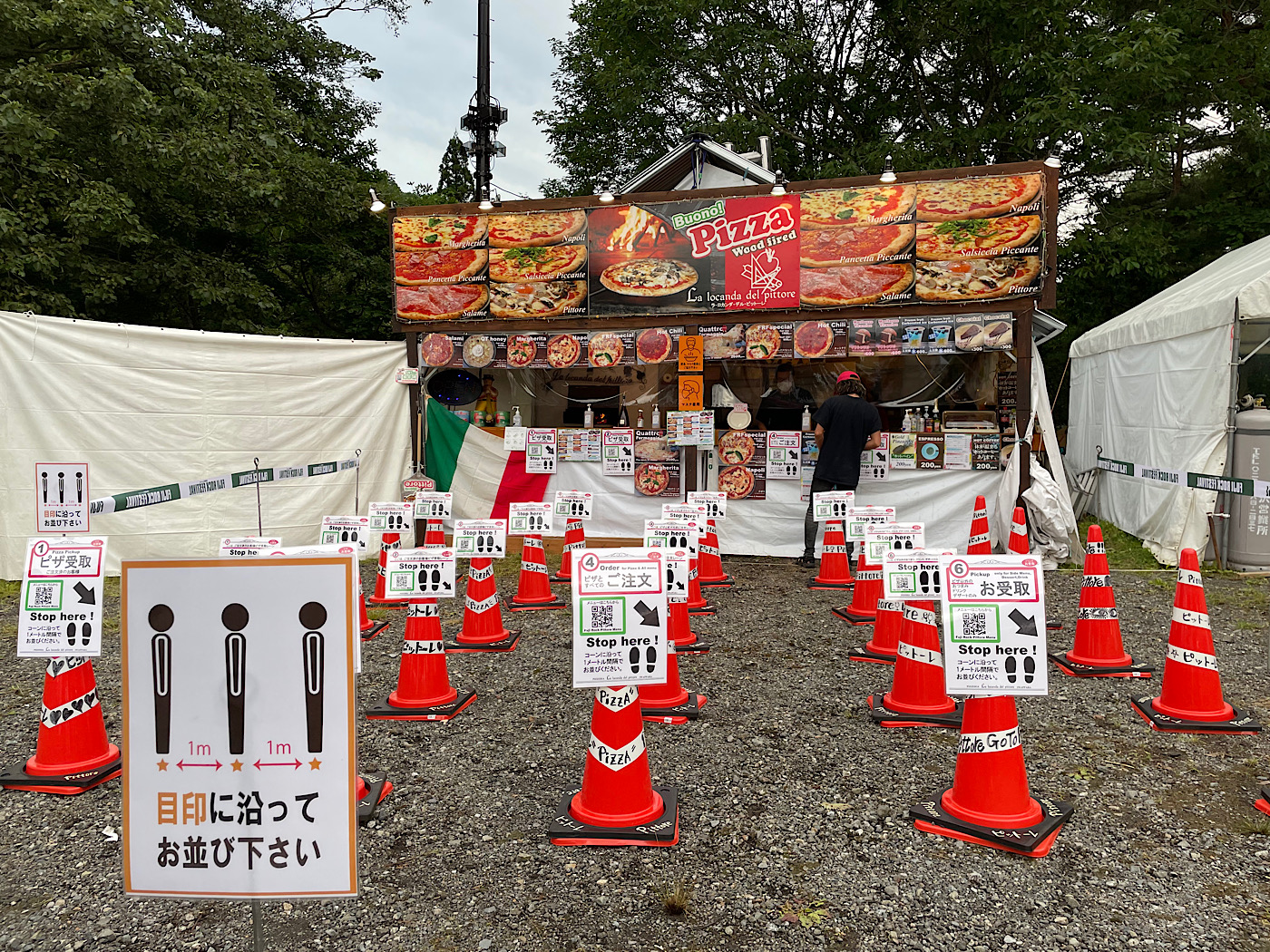 Social distancing
From food tents to stage areas, social distancing measures are implemented strictly with signs to help indicate the distance between people.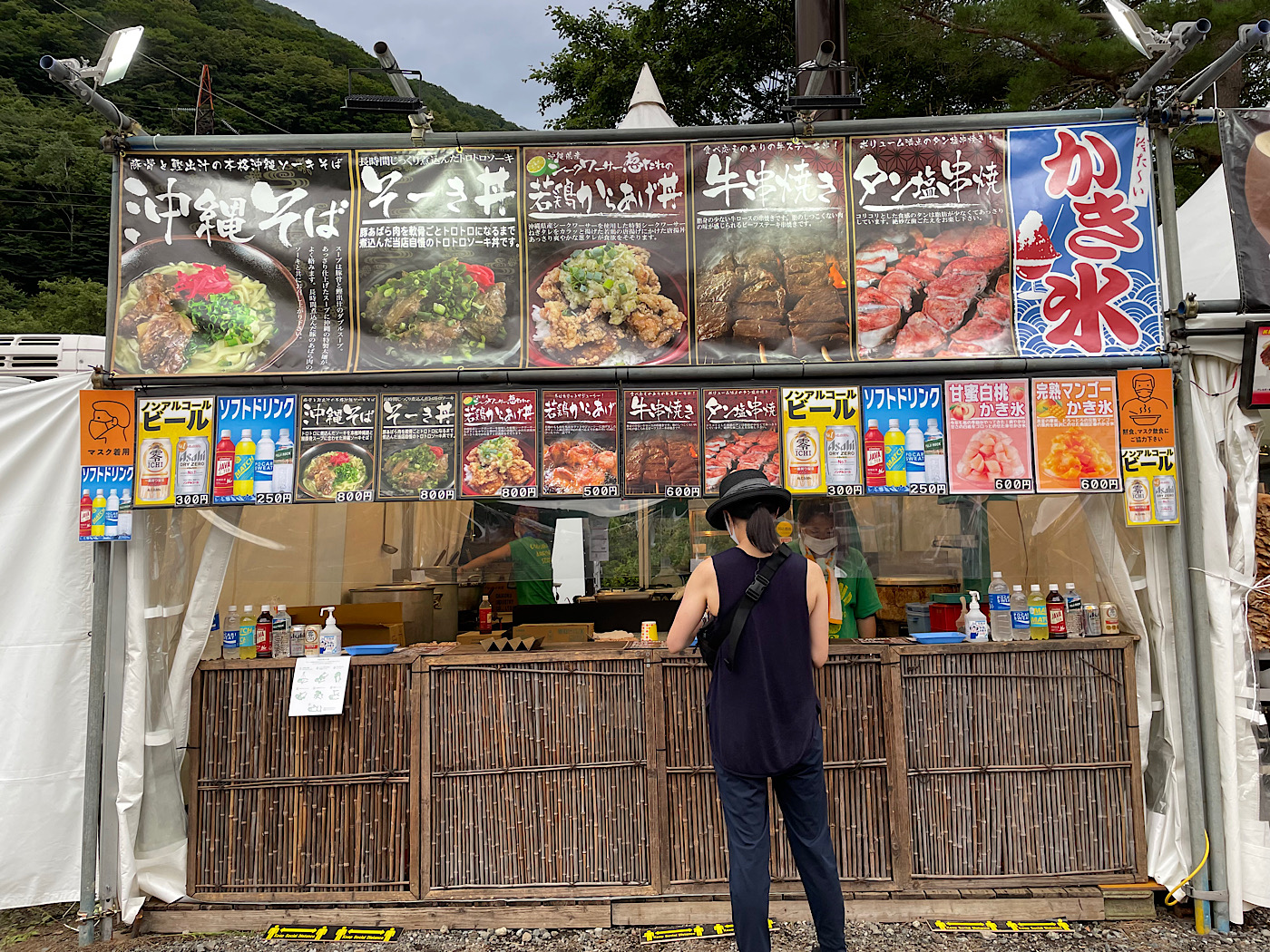 Non-alcoholic beverages
Alcoholic beverage are not sold on festival grounds (nor at the Prince Hotel). However, some vendors offer some drink options such as non-alcoholic beer.
[Photo: 1 All photo]