TARZAN – DJ interview
An interview with DJ Tarzan
TARZAN started DJing three years ago when he began to mesh his multiple passions in life together.
As an original member of KPEE, a skateboarding crew, and as a skateboarding video creator, he wanted to bring more life and party to the skateboarding video viewing scene.
"A lot of times, the viewing parties were just that; watching the videos then going home. I wanted to add parties to them." Thus, he started organizing parties with live DJs and music to go along with the videos. The parties started in Tokyo, but TARZAN has since expanded to organize underground and outdoor music events around Japan.
As a DJ himself, he his sets stay true to his name; he incorporates percussion sounds, afro house, techno afro, tribal house, and trance. Trance is his personal favorite. A first time performer at Fuji Rock, TARZAN started off the Day Dreaming stage on Friday morning, followed by fellow DJs who like to get the crowd going with some dancing. He enjoys the "cool different vibe" of the festival this year.
For anyone who is interested, his next organized event, ROOTS by Yamakawa Dance Cirle, will be held September 3-5 at Daigenta Campgrounds in Niigata, not far from Naeba Ski Resort. Click here for the event page.
When asked if he had any final words for his fans and readers, TARZAN said "Everyone, have a nice life." We hope to see each other again in the future, at Fuji Rock or elsewhere!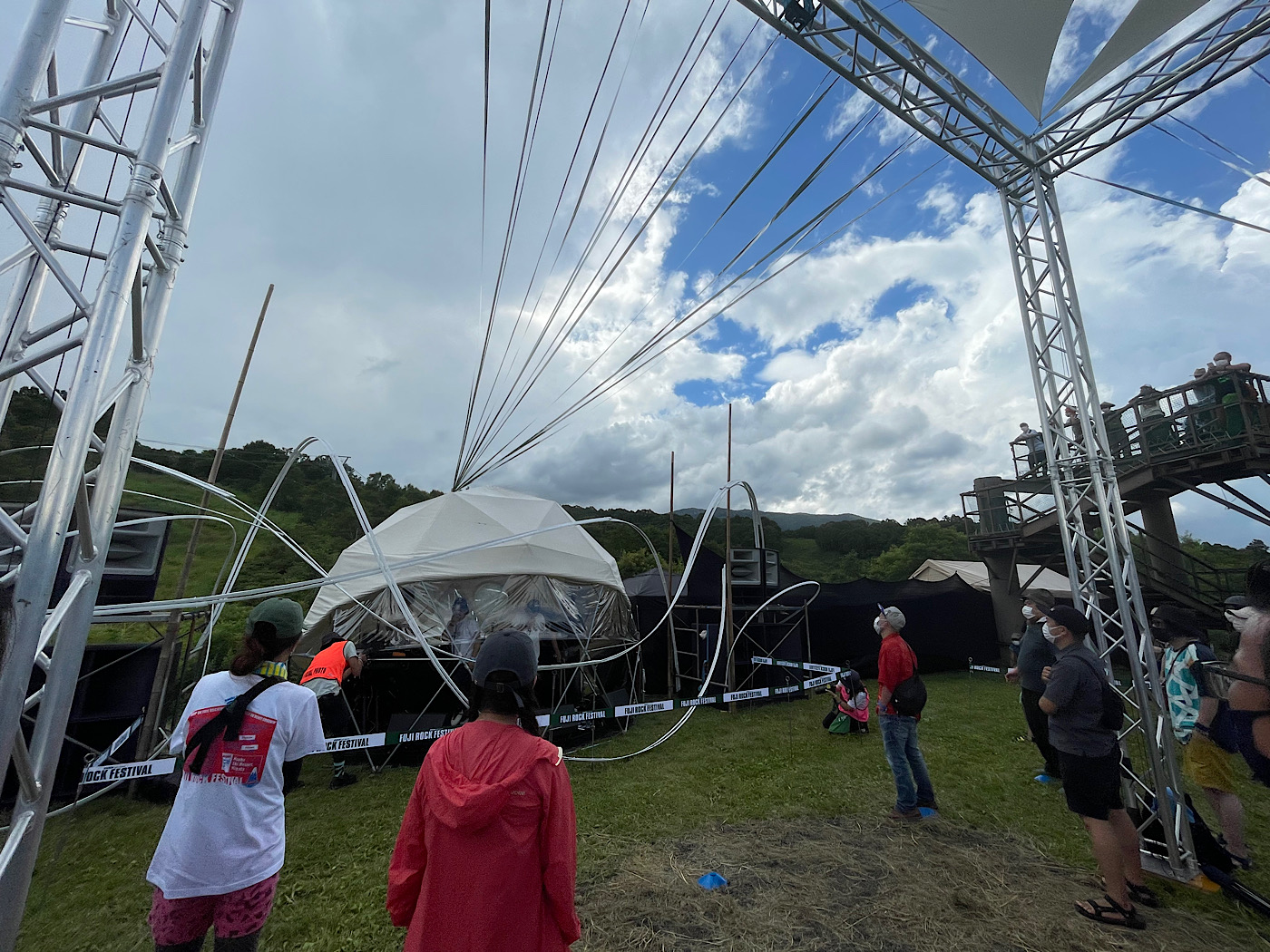 [Photo: 1 All photo]